Advanced Contour Roof System
Monier Advance Contour ® Roof system offers a contemporary outlook while its Kilat Tech gives a glossy and shiny finish.
WHAT IS ECOLABELLING?
"Ecolabelling" is a voluntary method of environmental performance certification and labelling that is practised around the world. An "ecolabel" is a label which identifies overall, proven environmental preference of a product or service within a specific product/service category.
In contrast to "green" symbols, or claim statements developed by manufacturers and service providers, the most credible labels are based on life cycle considerations; they are awarded by an impartial third-party in relation to certain products or services that are independently determined to meet transparent environmental leadership criteria.




Dimensions
Available Colours
Brochure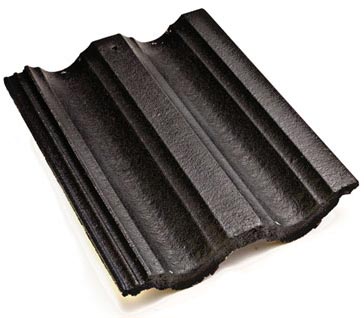 Length (L): 420mm
Horizontal Width (W): 330mm
Batten Spacing*: 320-345mm
Minimum Headlap: 75mm
Coverage: 9.7pcs/m2 (based on 75mm headlap)
Weight (per piece): 4.5kg (+/- 0.1kg)
Weight (per m2): 43.7kg/m2 (approximately)
Minimum Pitch: 17.5°
The maximum rafter length span up to 6 metres
*Batten Spacing has to be calculated based on actual rafter length