Toscana Warisan
Toscana® Warisan is a new range in our Heritage Collection. A modern version of the classic high roll profile seen on roofs throughout Europe for centuries. It offers time-tested design, enhanced durability and improved leakproof performance with ingeniously designed double interlocking system.



Dimensions
Available Colours
Brochure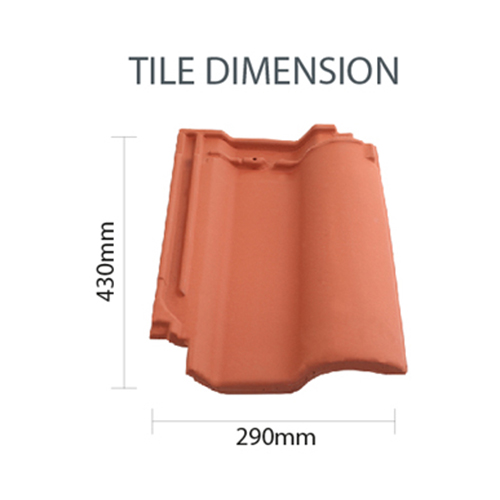 Length (L) :
430mm
Horizontal Width (W) :
290 mm
Effective Width :
235 mm
Weight :
4 kg per pc (48 kg per m2)
Batten Gauge :
350 mm ( 5mm)
Min Headlap :
75 mm – 85 mm
Coverage :
12 pcs / m2 (based on 75mm headlap)
Minimum Pitch :
20°
*Batten spacing has to be calculated based on actual rafter length. The maximum rafter length span up to 6 meters. In view of innovation, the specifications are subject to change without any prior notice and in the event of such changes, MONIER® shall ensure that the new specifications are equivalent if not better.